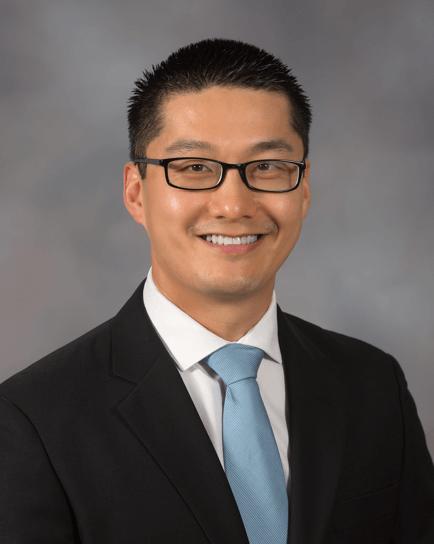 Dr. Wilson Jing believes in providing dental care that meets the individual needs of each of his patients. He is a dental specialist who focuses on oral surgery.
Dr. Jing earned his Bachelor of Arts degree in biology at the University of California, Berkeley in 2008. He then went on to earn his Doctor of Dental Surgery degree at the University of Southern California School of Dentistry in 2013.
"I wanted to become a dentist when I was 7 years old," Dr. Jing said. His family has strong ties to healthcare, his grandmother is a nurse, his uncle is a dentist and his mother is an acupuncturist. He looked up to all of them growing up and knew he too wanted to work in the healthcare industry. He likes dentistry specifically because he gets to work with his hands and interact with patients that can become long-term friends.
He is a member of the American Dental Association, California Dental Association and the American Association of Oral and Maxillofacial Surgeons.
In his spare time, Dr. Jing enjoys playing ultimate Frisbee, basketball, swimming, fishing, watching movies and cooking with his lovely wife. He has participated in two medical and dental mission trips to Mexico and one children dental mission in Terra Bella, California. Currently, he is an active duty United States Navy oral surgeon with a full scope practice.
His favorite quote is, "Luck is when preparation meets opportunity."